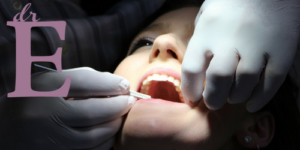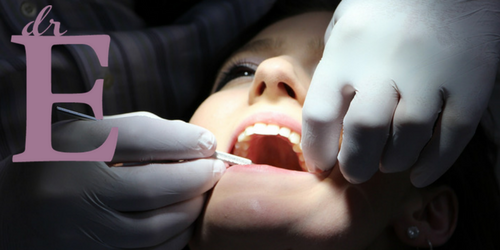 It's important to recognize that dental health impacts overall health!  With this in mind, we've compiled the top five reasons to see your dentist. If you are experiencing any of these symptoms, be sure to contact Dr. Janet Euzarraga, DDS, right away for a comprehensive dental exam!
1. You Have Bad Breath. Beyond being awkward, bad breath can signal other lurking health issues like poor dental hygiene, gum disease, and possibly even a serious condition such as diabetes or cancer. Do yourself – and those around you – a favor and see your dentist if you have chronic bad breath!
2. You Feel Tooth or Jaw Pain. Whether triggered by an abscessed tooth, persistent grinding, or severe decay, mouth pain is NOT something to be ignored. If left untreated, bacteria can enter tooth pulp and infection can subsequently spread from the root of the tooth to the surrounding bones. Treat tooth and jaw pain EARLY in order to head off other potentially serious (and costly) issues impacting dental and overall health.
3. Your Gums Are Bleeding.  While occasional bleeding is normal, chronic bleeding is typically an indicator of plaque build up and gum disease. If left untreated, the plaque can turn to tartar, which is much harder to remove.  As soon as you notice bleeding gums, step up your oral hygiene but be sure to contact Dr. E if bleeding continues to persist!
4. You are Having Trouble Chewing. Food is meant to be enjoyed! If you are experiencing tooth sensitivity or pain while chewing or drinking, especially with very hot or cold items, it's time to contact Dr. E. A cavity or thinning enamel is often the culprit and these areas can usually be easily addressed. The key is to get treatment EARLY in order to head off further issues.
5. You Are Self-Conscious About Your Smile. Dr. E firmly believes that every patient should be proud to show off a healthy, beautiful smile! If you find yourself, hiding your natural smile, than it's time to seek Dr. E's help. In addition to assisting you with improving oral hygiene, she can also help you craft the custom smile you desire through her expertise in cosmetic dentistry procedures.  Rest assured, Dr. E has the tools and know-how to help every patient regain the self-confidence to smile.
One last thing… we must point out that while the conditions above warrant a visit ASAP, patients also don't need a "reason" to see Dr. E! Regular dental visits are essential for maintaining dental health and heading off the issues above. Contact us today to schedule your next dental well check… see you soon!