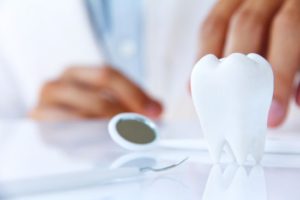 The following services are proudly offered at our office:
Examination and x-rays

Periodontal therapy and general dental hygiene care

Bridges

Occlusal (bite) guards

Snoreguards

Sealants

Crowns

Tooth colored fillings

Implant restorations

Dentures

Smile makeovers

Bleaching

Invisalign
Who doesn't want to have a beautiful smile?
Oral hygiene is the fundamental component to a beautiful smile. Your teeth and gums must be healthy before cosmetic treatments can begin. And to keep that gorgeous smile looking its best, ongoing care of your teeth and gums is essential.
Did you know that your oral health is also vital to your overall health? Internal benefits you may not think about include reduced risk of heart disease, diabetes, and cancer. The external benefits are much easier to identify– a better smile leads to greater self-confidence and thus, a better overall, "you"!
With general and family dentistry, Dr. E. and the talented staff in our office will take care of your dental needs, such as cavities, periodontal disease, tooth fracture, etc., as well as cosmetic dental services, such as tooth whitening, smile enhancement, etc. And because your comfort is important to us, we offer our patients the option of having nitrous oxide with their dental treatment.
Nitrous Oxide Sedation – aka "Laughing Gas"
For many patients, going to the dentist can cause much anxiety. There are several ways to safely comfort a patient who is nervous or might even avoid dental treatment due to anxiety. Some patients may simply have a difficult time fitting dental treatment into their busy schedules and need to have fewer visits with as much treatment as possible in order to achieve a beautiful, healthy smile. To keep our patients comfortable, we use inhalation nitrous oxide (commonly referred to as laughing gas). Nitrous oxide is a painless and simple way to reduce anxiety as it is administered by simply breathing it in under the careful supervision of Dr. Janet Euzarraga (Dr. E). And don't worry about the after-effects:  when it's time for you to leave, the effects can be quickly reversed with very little, if any remembrance of the dental procedure. Nitrous oxide creates a relaxed, dreamlike feeling that allows the comfortable administration of local anesthesia.
At Dr. E's Cosmetic & Family Dental we truly care about your overall oral health. Our patients receive personal dental care to meet your specific needs. We guide you in creating and keeping beautiful teeth and will perform an oral health evaluation to ensure you maintain good oral health.