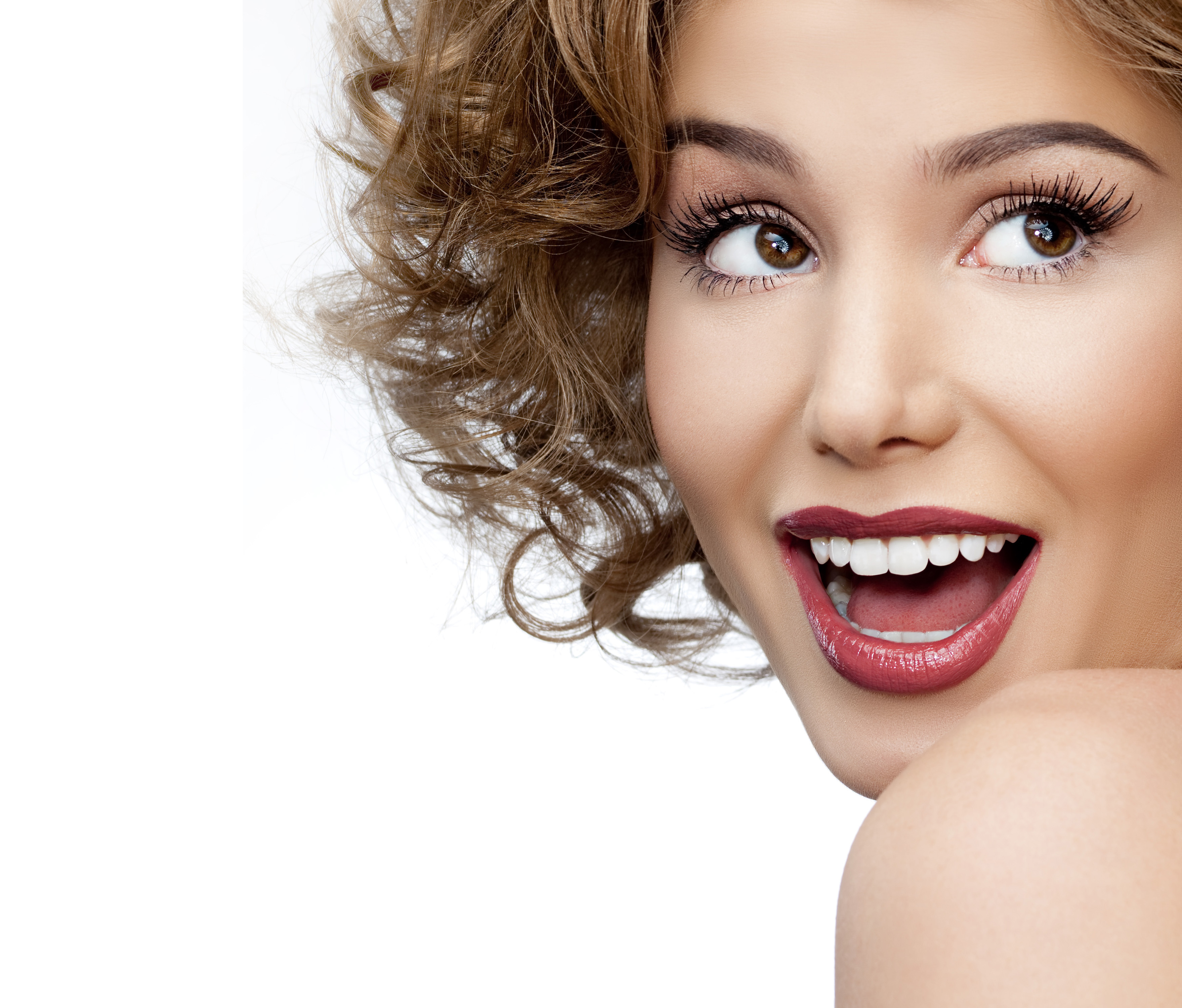 The color and brightness of your teeth is determined by who you are, your lifestyle and naturally aging. Our daily habits, food and drinks can further contribute to stained and "yellow" or "gray" teeth. This may include drinking tea, coffee, soda, energy drinks, and wine; smoking, taking certain medications, accidents, trauma, and poor oral health.
Teeth whitening (or teeth bleaching) is a popular and effective method of removing dental stains and brightening teeth. Dr. E has found that professional teeth whitening at home is a safe an effective way to get your smile looking its best. It allows you to customize your whitening schedule and it minimizes sensitivity that can occur with power-bleaching or other methods of whitening.
At-home teeth whitening involves the creation of custom-made bleaching trays and the use of syringes containing a safe bleaching gel. As the bleach trays are worn, the bleaching gel gradually oxidizes (bleaches) your teeth. The surface pigments of the teeth are altered to brighten the teeth, which no mechanical changes occur. The process usually includes up to two short visits to our office: first to take impressions for the custom trays; and second to pick up the bleach kit containing your trays and bleaching agent.
If you prefer a one-time treatment in the office, Dr. E. uses Philips Zoom! With the in-office Zoom treatment, the gel is applied to your teeth and an LED light accelerates the results, giving you up to eight shades whiter teeth in about 45 minutes! If you opt for at-home treatment, you will be fitted with custom trays and a Zoom gel whitening kit.
Teeth whitening is a great way to keep your smile bright and beautiful. It does not harm your teeth nor does it cause problems with the gum tissue. Some patients can experience sensitivity to hot and cold for a day or two after bleaching. Teeth whitening, when done properly, does not affect the enamel wear rate of your teeth and does not damage the surfaces of existing fillings. However, fillings and crowns don't bleach.
Visit our office to determine the ideal plan for your teeth whitening and experience a brighter smile on your schedule.