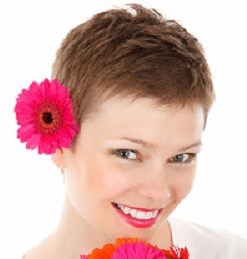 Patients come to Dr. E Cosmetic Dentistry for a variety of reasons but they typically have the same end-goal: achieving their best smile!
For this reason, cosmetic (or aesthetic) dentistry, is growing in popularity. Here's a round up of some of the most popular and effective cosmetic dentistry trends and services currently offered by Dr. E and her experienced, caring team:
At-home teeth whitening. That daily caffeine fix may give your energy level a boost but it is certainly not doing your smile any favors! Therefore, many patients are turning to teeth whitening as a popular and proven method of removing dental stains and brightening smiles. Dr. E has found that professional teeth whitening – administered by patients at home — is a safe, effective, and convenient way to get smiles looking their best.  Once patients complete their in-office consultation with Dr. E and her team, they are sent home with a customized plan of "whitening" action.
Trusty veeners. Patients seeking a conservative approach may opt for the application of veneers. These thin, custom "shells" are bonded to patients' natural teeth to enhance coloration, shape, close spaces, and create an overall consistent appearance. Veneers offer many advantages as the application procedure is typically quick and comfortable. Yet the results are fantastic, with patients achieving the desired effect of an enhanced yet natural-looking smile.
Art meets science! Above all, Dr. E feels that cosmetic dentistry should afford each patient the opportunity to achieve a natural-looking smile customized to their needs and liking.  That's why communication is such a critical part of the cosmetic dentistry process. During the consult, Dr. E will carefully collect input from each patient in order to achieve their desired vision.  Her team utilizes photos and also crafts custom wax models to visually illustrate the desired cosmetic dentistry outcome.  Art and science are truly integrated in order to achieve beautifully healthy custom-made smiles.
Thanks to the latest advances in cosmetic dentistry, there are multiple ways that patients can make positive changes to their teeth and smile, while boosting their confidence in the process!