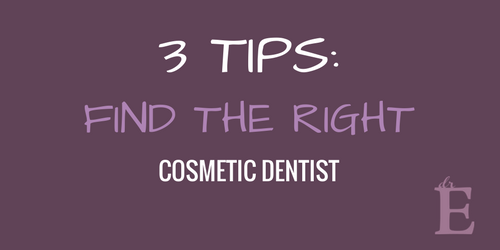 When it comes to cosmetic dentistry, there are a wide array of places to go in Ahwatukee. However, you want to make sure that the cosmetic dentist you go to offers the services that you need – and takes the time to cater to your concerns.
Tip 1: Explore the Services
There are several reasons why you may be seeking cosmetic dentistry. You might simply be looking for a cosmetic dentist who can help you achieve an overall better smile. When you are more confident about your smile, it will boost your confidence in all areas of life. As your confidence increases, it might help you to improve relationships, your career, and much more.
How you improve your smile is going to be a very individual scenario. You might need veneers, teeth whitening, or various other services. As such, you need to locate an office that specializes in cosmetic dentistry – and offers the specific services that you are looking for. Dr. Janet Euzarraga offers a wide array of dental services in Ahwatukee, making it easy for you to get what you need.
Tip 2: Check the Reputation
There are many people who have a fear of going to the dentist—or at the very least, they dread their dental visits. Why not make the experience as pleasant as possible? When you are looking to visit a cosmetic dentist, you can look at the reputation that they have within the community. This means you should take the time to read reviews from real patients. If you don't check the reputation first, you may be stepping into a situation that you don't like.
Dr. Janet Euzarraga has been part of the community for many years. Her patients love her because of her gentle manner as well as her high level of expertise when it comes to cosmetic dentistry. (Dr. E has many happy patients! Read the reviews here: https://drefamilydental.com/patient-reviews/ )
Tip 3: Book a Consultation
You might not know exactly what is needed to improve your smile. This is why it's beneficial to set up an appointment and let Dr. E make recommendations after seeing your smile and talking with you about your goals. This will make it easier for you to get taken care of on a more individual level without relying solely on what you hear or what you read.
Call now at 480-494-2435 to schedule an appointment to ensure you get the cosmetic dental care that you desire. Dr E is waiting for you!